Understanding Our Technology
LivingWaters™ has been dedicated to making water safe to drink for more than 30 years. During that time we have used a variety of innovative technologies to accomplish that purpose. We were the first to incorporate ceramic technology along with KDF® media. That protected against cysts, but it couldn't guarantee water safe from bacteria and virus. During our next phase we developed a way to incorporate capillary membrane technology into standard-sized cartridges. This represented a tremendous leap forward in water technology. It made our systems the first cartridge-based system capable of providing complete protection from cysts and bacteria. We called it SafeWater™ Technology. Today, you can find the exact technology we developed in products sold by sporting goods stores called "LifeStraw." In our latest innovation, we incorporate CoolBlue® technology developed by our friends at Argonide Corporation. For the first time we can offer P231 certified protection from not only cysts and bacteria, but also virus, and do so in a way that maintains good water pressure for the life of the cartridges.
Check out this video explaining CoolBlue® technology
The Heart of Our CoolBlue® Technology
NanoCeram PAC-AG Filter Cartridges
Apparently we had reached a great height in the atmosphere, for the sky was a dead black, and the stars had ceased to twinkle. By the same illusion which lifts the horizon of the sea to the level of the spectator on a hillside.
Argonide DEAL Filter Cartridges
DEAL® is a patented process filter product where by DE (diatomaceous earth) is coated with aluminim oxide-hydroxide (AIOOH). DEAL® is highly electropositive (up to +80mV) and these strong electropositive forces attract and retain colloidal particles that are intrinsically electronegative in water.

Product Certifications
Microbiological Water Purifiers - P231 Certified
Drinking Water Treatment Units - Aesthetic Effects
Water Treatment Product - Health Effects
CoolBlue® Is Pretty Cool - Right?
​Now Meet Its Big Brother -
​The LivingWaters™ Alkalizer™
All the benefits of COOLBLUE® and then we add superior chemical and metal reduction capacity , and optional molecular hydrogen infusion technology and expanded arsenic removal technology!
SCROLL DOWN TO LEARN MORE
Key benefits for Our Customer
Every ALKALIZER™ model offers triple protection . . .


Stage 1

and optional Stage 2 are contained in the first cartridge. This cartridge

utilizes our superior technology for superior reduction of toxic fluoride - whether added by the city or naturally present in wells,, as well as the reduction of pentavalent arsenic - the kind most often found in municipal water. Our customers can choose an optional Stage 2 media that expands protection from trivalent arsenic - the far more toxic form that is present in well water that is not chlorinated. This new technology has never been available in drinking water systems until now.

Stage 3 & 4

utilizes the highly advanced NanoCeram® technology from Argonide. See above.

Stage 5

relies on the latest innovation from Argonide . . . the patented DEAL® filtration media. This final polishing filter has been optimized to attract, capture and retain submicron particles including bacteria and virus.
Stage 6 and Stage 7 are contained in the horizontal 12" cartridge in the picture above. It employs KDF® redox media to remove any soluble metals and extend the life of the catalytic carbon that follows. Learn more about KDF® here,. Stage 5 is catalytic activated carbon, the only media capable of effective removal of chloramine in drinking water systems, as well as things like pharmaceutical residues and other chemicals that are difficult-to-remove. For more information on catalytic carbon, click here.

Stage 8 is our optional molecular hydrogen infusion technology. Flowing water through this cartridge develops nearly 3X as much molecular hydrogen as produced by an ionizer like Kangan. Molecular hydrogen is a powerful healing agent. For more information on molecular hydrogen, click here.

Together, these stages deliver unparalleled performance with the latest in water treatment technologies.

Protection From Dangerous Pathogens
We incorporate Argonide Corporation's COOLBLUE Technology that is independently certified by the NSF to Standard P231 making our LivingWaters™ Alkalizers water purifiers - not just water filters.
Superior Chemical Removal
We use catalytic activated carbon protected by KDF®. It is very expensive, but it is the only media capable of effective reduction of difficult chemicals like chloramine, MTBE, perchlorate, pharmaceutical and herbicide residues, PFASs used in fire-fighting and more.
Protection from Fluoride
All our standard Alkalizer models are effective at fluoride reduction as well as the removal of Arsenic V in municipal water. Our premium models are designed for reduction of the far more Arsenic III in well water as well as the less toxic Arsenic V in municipal water.
Optional Molecular Hydrogen Infusion
Our optional hydrogen infusion module is highly recommended for those who are interested in being as healthy as possible. To find out more about molecular hydrogen, click the button below.
All Our Cannister-Based Alkalizers™ Offer Three Other Major Advantages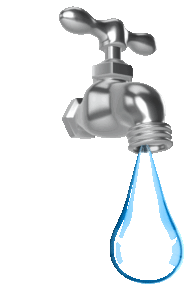 You Can't Run Out Of Treated Water
Our Alkalizers™ feature a continuous flow of treated water. Wash off your vegetables, fill a large pot with water for boiling pasta or making soups, and fill pitchers for drinking water. Never worry about running out of treated water again. That is something you can't do with a Reverse-Osmosis system, ionizer, or distiller!
The System Is Reliable & Dependable - Works When You Need It The Most
Our Alkalizers™ don't require electricity or high water pressure to operate. As long as you have water to your faucet, you can know your water is clean and safe! When hurricane Isabel hit Virginia, people on the peninsula of Poquoson couldn't drive to find water or other necessities because of downed trees. For as long as two weeks, the only access to safe water were homes that had our systems.

Many manufacturers have moved away from using standard-size components. Instead, they are using propriety designs called things like "Quick-Lock" or "Twist-Off" designs that are proprietary to themselves. This insures that whomever buys one of their systems, is "locked-in" to dealing with that company to purchase their replacement cartridges. It also means that you are "locked-in" to purchasing only the products they have available. As new media and filtration techniques are developed, it may be years - if ever, before they make a cartridge to fit their system.
LivingWaters™ refuses to go there. We build all our systems using standard size components, and from the beginning (over 20 years ago) we have committed to putting the latest technology into standard-size cartridges. That way, when you buy your replacement cartridges, you are assured you will be getting the latest technology available. It also means that no matter how old your LivingWaters™ system is, after a filter change, you will have a system equivalent to someone who buys a brand new unit of the same model!
Our latest systems incorporate 3 housings below the bracket, and one or two horizontal housings above the bracket. Even if you have a system you purchased from us 10 years ago without the horizontal housings above the bracket, they are easily added. This makes your LivingWaters™ System not only the best you can buy today, but it will remain at the forefront of water treatment technology for many years.