AU, Nature's Flu Buster Package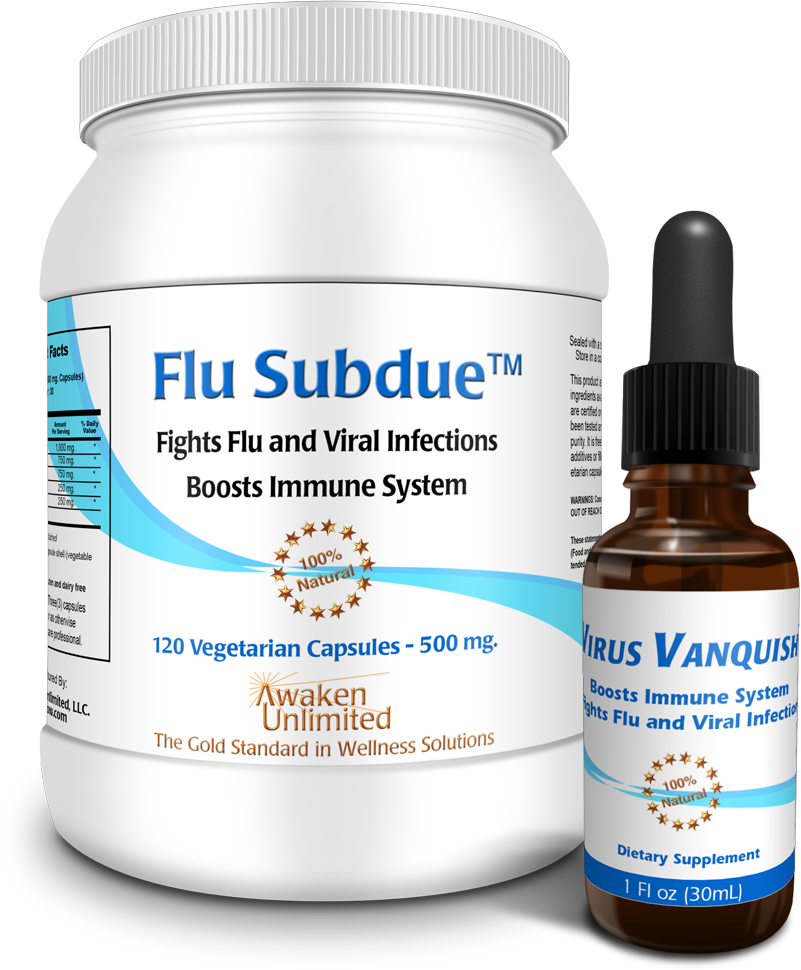 Any virus can result in serious illness and death including the Corona virus that is known to be highly contagious, dangerous, and deadly to people with compromised immune systems. That being true, it only makes sense to take steps to support your immune system to be as strong as possible.
While we can't promise a cure, the products in our Nature's Flu Super Set contain actual therapeutic doses of the most powerful herbs and substances demonstrated over millennia to give your immune system a serious, no-kidding, boost. These natural medicines are proven fighters against viral infections as well as deadly secondary bacterial infections like pneumonia.
This package is designed for people who do not want the colloidal silver included in our other packages. Buy the set and get 10% off!
This package contains:
1 - Flu Subdue 120 C
1 - Virus Vanquish for Adults, 1 oz.